WOF 2011#47 English: Red Bull roMANIACS 2011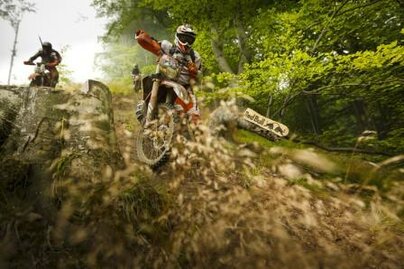 Motocross: the toughest enduro rally in the world!
Red Bull roMANIACS 2011
July 16th to 20th 2011, Sibiu (Romania)
Steep and narrow - these are the attributes that best describe the technical challenges for the planets leading hard enduro cracks at the worlds toughest enduro stage rally. Amidst the wild mountains and endless forests of the Romanian Carpathians, they will prove their talents on the remote donkey paths and demanding trails of the roMANIACS 2011. From the 16th to 20th of July 2011, this ultimate motocross off-road rally once again will demand a great deal even from the best pro riders. The course offers hundred percent enduro terrain with steep downhills, long ascents, river crossings and remote single trails - a pure adventure!