WOF #08/2008 english: Freeride World Tour Russian Classic Sochi 2008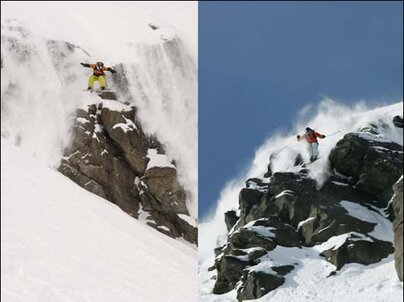 Snowboarding & Freeskiing: Freeride World Tour at the Caucasus
Russian Classic 2008
January 31st to February 05th 2008, Sochi (Russia).
A real adventure awaits the participants in the second leg of the Freeride World
Tour from January 31st to February 05th 2008 when they will start at the first
Russian Classic at Sochi, Russia - years before the Olympic athletes will carry
out their games right there. Just as at all five contests of the tour, the 44 best
freeride skiers and snowboarders in the world will gather to this event at the
Black Sea. At the five events of the tour in Europe and the USA, the athletes will
fight for the world championship and the massive all-over prize-money of US$
300,000 - the biggest award at a freeride contest ever.