WOF #07/2008: Freeride World Tour Mammoth Challenge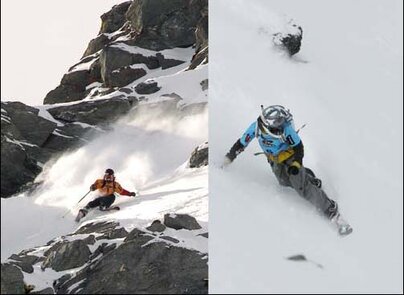 Snowboarding & Freeskiing: start of the Freeride World Tour 2008
Mammoth Challenge 2008
January 22nd to 26th 2008, Mammoth (USA)
It's this year's sensational news for all freeriders on skis and snowboards: for the
very first time, the world champions of both disciplines will be found out within the
bounds of the new Freeride World Tour. At five competitions in Europe and the
USA, the athletes will fight for the incredible all-over prize-purse of US$ 300,000
– the biggest prize-money at a freeride contest ever. The kick-off of the tour will
happen at the Mammoth Challenge 2008 in California.