WoF #52/2007 Air and Style2007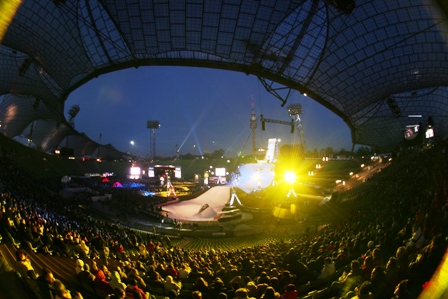 The Air & Style is back with a bang! The legendary big air event returns to the
mighty stage of Munich's Olympic Stadium on December 01st 2007. At this first 6-star event of the Ticket To Ride World Snowboard Tour (TTR) 2007/08, the course is set for the rest of the season. As last year's event was the most spectacular in the history of snowboarding, the 15th Air & Style will certainly offer the most excellent snowboarding again. The huge snow ramp at the Olympic Stadium Munich offers the best conditions for the snowboarders to show a true fireworks of breathtaking jumps and new tricks.