WoF #39/2007 Free4Style/Speedsurfing Grand Prix Karpathos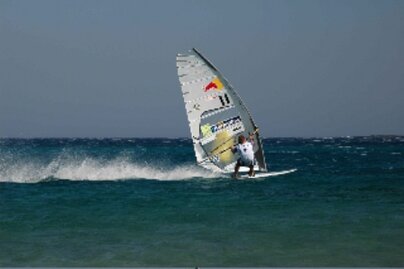 Free4Style. July 06 to 08, 2007, Estavayer-le-Lac (Switzerland) /Speedsurfing Grand Prix Karpathos. June 20th to 27th 2007, Karpathos (Greece).
1. Free4Style. With an extraordinary and varied programme, the Free4Style festival will take place in Estavayer-le-Lac near Fribourg, Switzerland, from July 06th to 08th 2007. In three of today's most amazing freestyle sports – freestyle motocross (FMX), wakeboarding and jetskiing –, the international stars will bring the numerous spectators at the Lac de Neuchâtel a hot and exciting show.
2. Windsurfing: the Formula One of water sports
Speed Windsurfing is not only one of the fastest growing disciplines in fun and extreme sports but also a respected discipline in the world of sailing. This mixes up to a fascinating combination of lifestyle and serious top-level sports action.
Also known as the Formula One of wind powered watercrafts, the Speed Windsurfing Grand Prix Tour of the International Speedsurfing Association (ISA) combines the fastest windsurfers of the world and exotic venues to show the full dynamics of this fascinating, action packed sports.