WoF #36/2007 Engadinwind 2007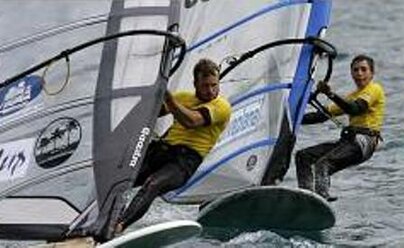 Engadinwind 2007.
August 10th-16th 2007, Silvaplana (Switzerland). Wind- and kitesurfing: the world's highest surf action. A deep blue mountain lake surrounded by huge summits: this is the exceptional scenery for the highest kitesurfing and windsurfing event of the world. At the Stimorol Engadinwind.com, athletes fly and surf for a prize money of SFr 50,000. At Lake Silvaplana, situated 1,800 metres above sea level, the heavy fall winds from the Maloja pass ensure astounding manoeuvres at a dizzy height.
Contests like the World Kite Open or the European Freestyle Pro Tour offer ten days of first class kitesurfing and windsurfing.
Additionally, the event holds the "Engadin Surfmarathon", the world's longest windsurfing regatta.