WoF #26/2007 The Mission 2007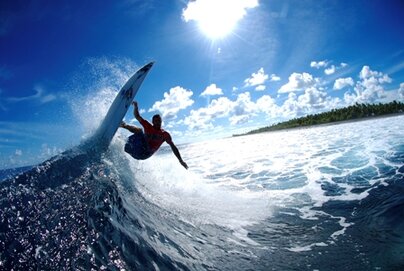 The Mission 2007.
Mai 26th – June 4th 2007, Tahiti. Surfing: the ultimate free-surf contest in the South Seas. Eight of the planet's best surfers hunting the biggest waves of the South Pacific: The Mission is a new surf expedition to Tahiti and the neighbouring island of Moorea. Aboard the Haumana yacht, the eight surfers will visit the best breaks of the South Seas' paradise for one week and fight for an impressive prize-money surfing Tahiti's legendary waves.
The best four surfers of the Highland Open are invited to this innovative surf contest and will meet four of the best surfers in the world who were chosen and invited by the organizers. The Mission is all about pushing the boundaries of surf events with a different format and going to places not otherwise possible to host big events for any number of logistical reasons.