WoF #10/2006 Highland Open 2006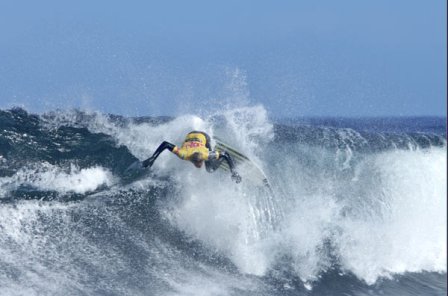 Highland Open 2006.
April 25th to May 2nd 2006, Thurso East (Scotland/UK).
The world's best wave riders at a spectacular contest on Scotland's best swell: Since spring 2006 the World Qualifying Series (WQS) of the Association of Surfing Professionals (ASP) give its annual guest performance at the very North of the United Kingdom. At the six-star event Highland Open, the greatest WQS surfers will deliver a hot fight in the ice cold waves with water temperatures between 8 and 10 degrees Celsius.
Thurso, situated at 59° degrees north is the most Northern wave spot on the planet to host a professional surfing event. Beside the extreme surf conditions, it's also the sole backdrop of the rugged Scottish nature with its isolated countryside and its majestic castles that makes the Highland Open a truly exceptional surf contest.