WoF #08/2006 Cape Epic 2006 Part II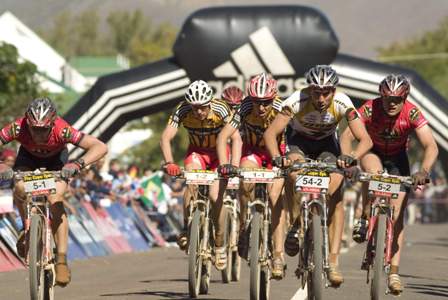 Cape Epic 2006.
April 22nd-29th 2006, South Africa. It's the largest and most spectacular mountain bike stage race in the world: Each year in early spring, the Cape epic kicks off in South Africa, in the heart of the famous Garden Route. Then, more than 900 mountain bikers from all over the world will experience the magnificent scenery of the Western Cape with its wide open African plains, majestic mountains, deep ravines, indigenous forests and flourishing vineyards.
During their adventurous eight-day journey that will end just outside Cape Town, the participants will have to ride more than 900 gruelling kilometres and climb more than 16,600 vertical metres. The Cape Epic is a popular sport race but due to the extreme heat and the sheer beauty of the route the contest is a challenge that also some of the world's best professionals take up every year.