TTR08/09 #12 - The Arctic Challenge 2009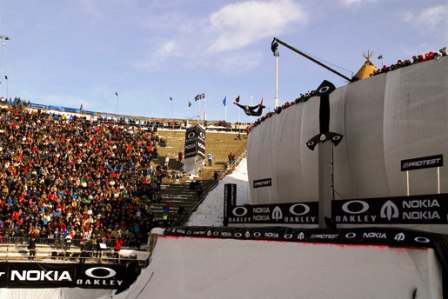 Snowboarding: Terje Haakonsen - a legend says goodbye!
The Arctic Challenge 2009
February 19th to 21st 2009, Linderudskollen / Oslo (Norway)
An exceptional career draws to a close: snowboard legend Terje Haakonsen will chuck in his board - at least as far as competitions are concerned. The Norwegian rider who put his mark on snowboarding like no other had his last appearance at his own contest: the 6-star TTR event The Arctic Challenge which took place for the tenth time consecutively. From February 19th to 21st 2009, the world's best quarter-pipe specialists once again presented the highest and most spectacular jumps of the whole series. At the 2001 event, Finnish snowboarder Heikki Sorsa showed a 9.3-meter jump: in 2007, Terje Haakonsen broke this record with an incredible 9.8-meter jump.