TTR #10/2008 Crans Montana Champs Open 2008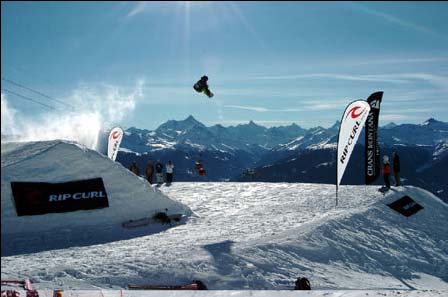 Snowboarding: versatility is key!
TTR Snowboard Champs Open 2008
February 05th to 08th 2008, Crans-Montana (Switzerland)
Slopestyle elements, a quarter-pipe and a super-pipe combined in one run – that´s what the TTR Snowboard Champs Open 2008 is all about. This important event of the Ticket To Ride World Snowboard Tour (TTR) is the only competition in the world that offers such an elaborate setup. The aim is to determine the most versatile snowboarder in one run.