WOF 2016#44: adidas Sickline 2016 - Extreme Kayak World Championship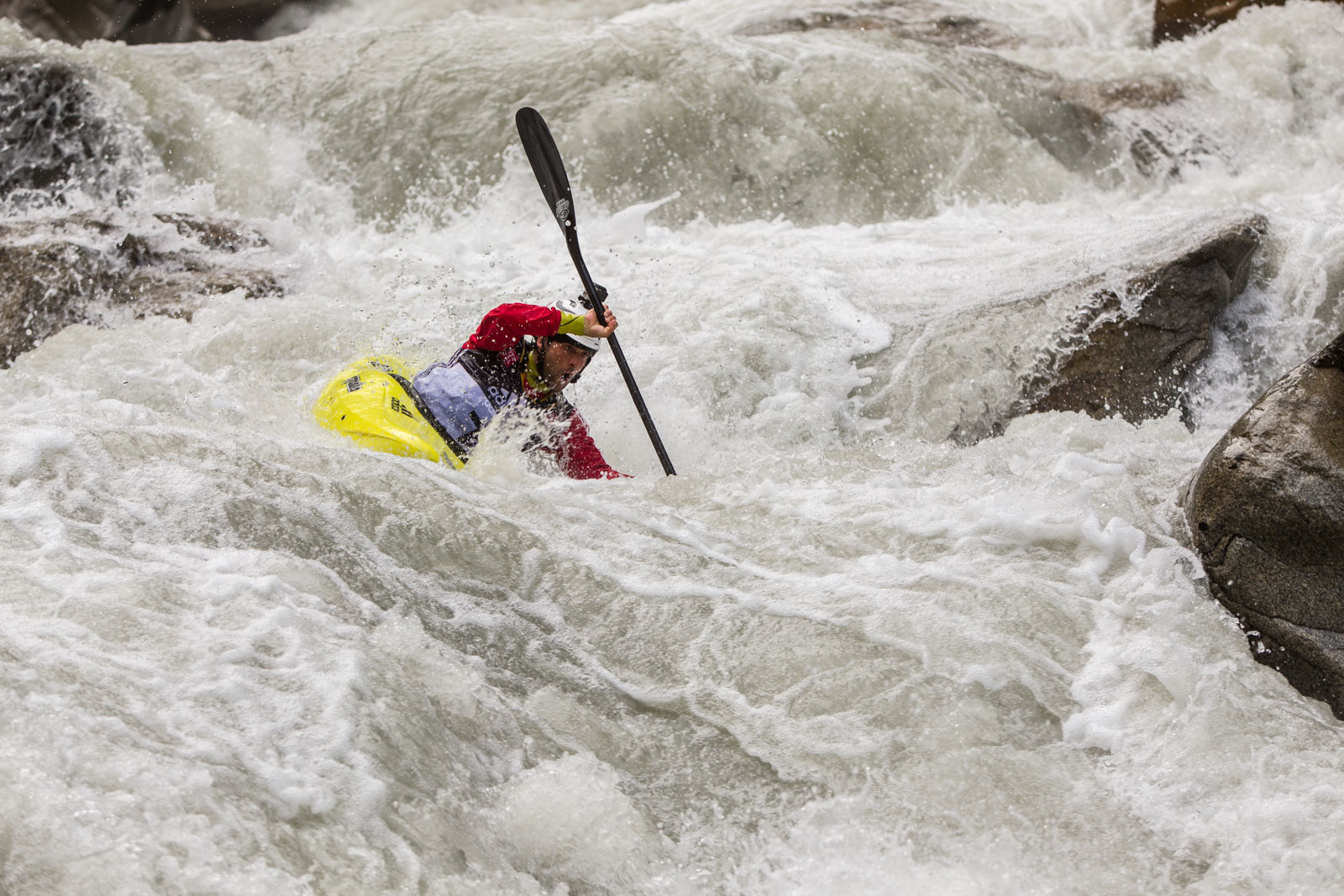 Kayaking: white-water stars met at legendary Wellerbrücke
Sickline Extreme Kayak World Championship 2016 in Austria's Ötztal
October 2016
For the nineth time in a row, 175 of the world's best whitewater kayakers from 29 different countries, including 27 women, meet in Austria's Ötztal between the 6th and 8th of October to determine the adidas Sickline Extreme Kayak World Champion on the legendary "Wellerbrücke" rapids.
A "sick line" is the perfect, smoothest and fastest line downriver. That's what the competitors have to find when racing the so-called "Wellerbrücke" rapids, a famous section of the glacier-fed Ötztaler Ache River, peppered with loads of natural obstacles. The course has the reputation of being the Eiger Northwall of whitewater kayaking, thus it offers the perfect setting to crown the World Champion in extreme kayak racing.
The Wellerbrücke rapids are solid class 5 whitewater, both technically difficult and dangerous. The well-known rapids on the course have illustrious names like "TNT Cataract", "Champions Killer" or "Champions Killer Minus 1". They are both feared and endeared by extreme kayakers, all of whom respect the river as much as they want to conquer it. Any mistakes paddlers may make have high consequences. Therefore the field of international kayakers is filtered down in two qualification runs to determine the best extreme paddlers who then compete in the actual World Championship race.