Freeride World Tour 2017 - Haines/Alaska (USA) - Highlight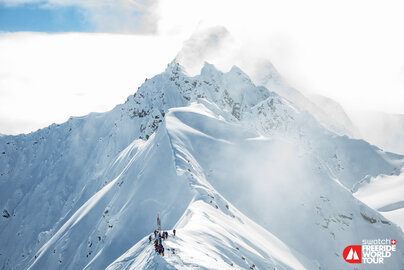 Snowboard & Freeski: 10 Years of FWT – The Big Anniversary!
Freeride World Tour 2017
January to April 2017, Chamonix (FRA), Vallnord Arcalís (AND), Fieberbrunn (AUT), Haines/Alaska (USA), Verbier (SUI)

Steep powder slopes, spectacular off-piste runs, and awe-inspiring drops from huge cliffs: since 2008, the world's leading freeride skiers and snowboarders have fought for the World Championship titles of the Freeride World Tour (FWT) every year. Delivering unforgettable images and top-notch athletic performances, the tour has become a key part of the international winter sports calendar. In 2017, the FWT guests at 5 chosen European and US ski resorts with first-class freeride terrain. For the first time, there will addionally be a Freeride World Qualifier in Asia. 22 male and 11 female skiers as well as 9 male and 8 female snowboarders will join in. After 4 tour stops in all categories, the World Champions will be crowned at the big finals at Verbier (SUI).


1. Freeride World Tour Chamonix-Mont-Blanc (FRA) – Jan 28-Feb 2, 2017

2. Freeride World Tour Vallnord Arcalís (AND) – Feb 11-16, 2017

3. Freeride World Tour Fieberbrunn Kitzbüheler Alpen (AUT) – Mar 6-11, 2017

4. Freeride World Tour Haines/Alaska (USA) – Mar 17-24, 2017
Considered as the Hawaii of freeriding, Alaska offers super steep slopes and unique snow conditions. After two sensational FWT competitions in 2015 and 2016, the tour will return to Haines again. Expect thrilling runs and perfect powder!

5. Xtreme Verbier (SUI) – Apr 1-9, 2017