Freeride World Tour 2022 - stop #3 - Kicking Horse (CAN) - Near to live content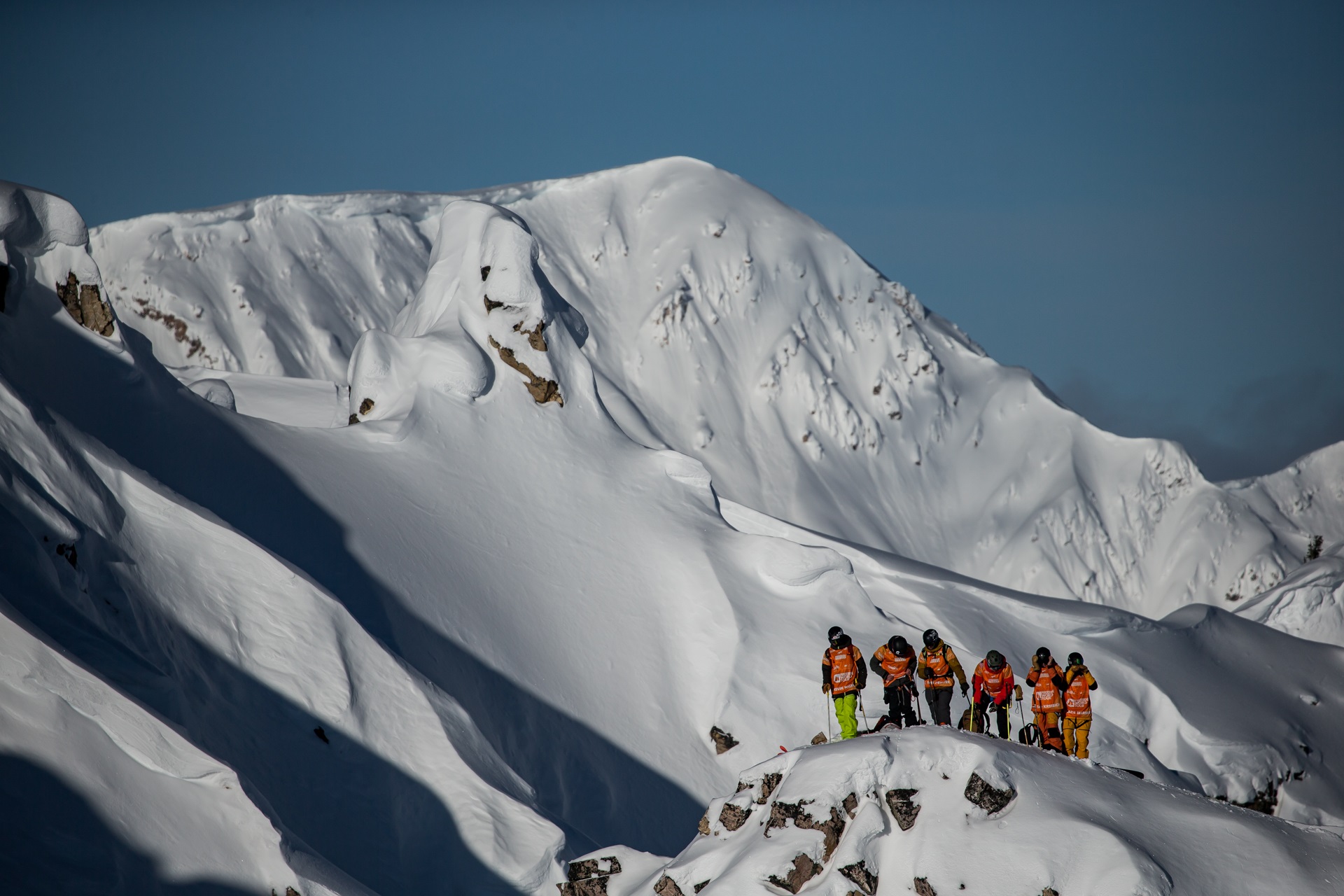 World class freeriding in Canada!
Freeride World Tour 2022
Kicking Horse Golden BC, (CAN), February 12th 2022
The Freeride World Tour has its 3rd stop. This takes place in Canada at Kicking Horse Golden BC, (CAN). It will be exciting to see how the Tour continues after the first two spectacular stopps!

The new competition format means the Cut will happen here and it will be the last chance for the athletes to earn their place for the FWT22 Finals! The playful terrain packed with natural features makes Kicking Horse Golden BC the ideal destination for riders looking to get creative and advance to the new finals format of the Tour!
The 2022 Freeride World Tour kicked off in January in ist 15th season in January – as usual with the best freeriders all over the globe! Right at the beginning a brand-new stop in Baqueira Beret (ESP) awaits the athletes. The second station in Ordino Arcalís (AND) surprised with new podiums in all four disciplines. Another innovation is the changed competition format: The Cut is already made after the 3rd stop in Kicking Horse (CAN) instead of after the 4th as before. The best 26 Rider (12 ski men, 5 ski women, 5 snowboard men, 4 snowboard women) qualify for the both final events of the season: The FWT Finals with stop #4 in Fieberbrunn and stop#5, the legendary "Xtreme Verbier". Solely in Fieberbrunn a best-of-two-runs format applies: Instead of one single run each rider hast wo attempts – only the top score counts. The judging criteria at the Freeride World Tour are: Difficulty of Line, Control, Fluidity, Jumps & Technique.