Freeride World Tour 2023 - stop #3 - Kicking Horse Golden BC Pro (CAN) - Full Runs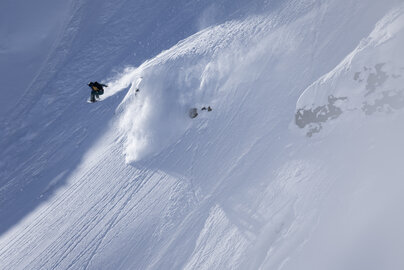 World class freeriding in Canada!
Freeride World Tour 2023
Kicking Horse Golden BC, (CAN), February 17th - 22th, 2023
The Freeride World Tour continues in Canada at Kicking Horse Golden BC, (CAN).

Known for its champagne powder and long, steep runs, it's no wonder Kicking Horse attracts riders from all over the globe. The competition takes place on the ever-impressive Ozone Face, offering riders 324 meters of vertical drop and a varied freeride playground of steep terrain, cornices, transfers, and big cliffs. This provides something to suit the different styles of the athletes, who scope out their lines and aim for what could earn a podium finish. In the back of their minds is the cut, which means for many, this would be their last FWT event of the season, and so they have nothing to lose to stay on tour and earn their place in the FWT Finals. The judging criteria at the Freeride World Tour are: Difficulty of Line, Control, Fluidity, Jumps & Technique.
This year's schedule boasts five stops in five different countries, with two finals events and a two-run format in Fieberbrunn, where riders' top score will count towards their result. To up the pressure even more, and to reward those with the nerves – and legs – of steel, 12,500 points for first place (instead of 10,000) will again be up for grabs in the FWT finals events.