Visit Qatar GKA Freestyle Kite World Cup 2023 - Fuwairit (QAT) - Clips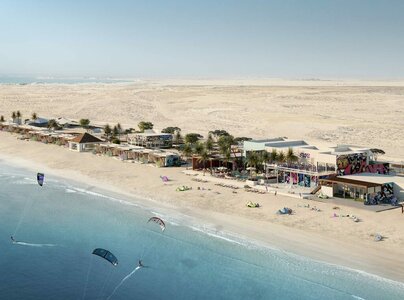 Kite Surfing event opens the new season
Visit Qatar GKA Freestyle Kite World Cup 2023
Fuwairit (QAT), 31 January - 04 February 2023
The first event of the new season is held at the Fuwairit Kite Beach Resort in Qatar opening the series with the Visit Qatar GKA Freestyle Kite World Cup from 31st January to 04th February.

2023 Freestyle-Kite competition format:
Among some smaller technical adaptations to trick family structures that aim to increase competitive excitement, essentially the Freestyle-Kite competition format will still see the four highest scoring tricks counting to a rider's heat score from a total allowance of seven trick attempts.
For 2023 Freestyle-kite fleets sizes remain the same as in the year before; limited to 28 or 14 competitors (men usually have 28 and women usually have 14). The fleet numbers for each event are realised as follows:
28 riders:
Top 22 ranked riders from previous season plus 6 different wildcards.
14 riders:
Top 11 ranked riders from previous season plus 3 different wildcards.