GWA Wingfoil World Cup 2022 - Tarifa (ESP) - News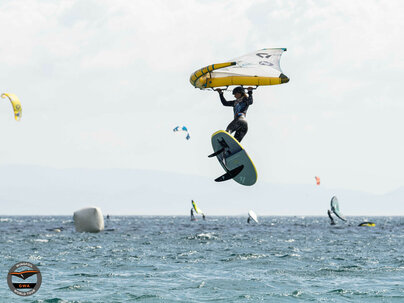 Surf-Freestyle
GWA Wingfoil World Cup 2022
October 12th to 15th, 2022, Tarifa (ESP)
Round four of the GWA Wingfoil World Tour 2022 hit the powerful winds and epic competitive atmosphere of Tarifa where the Surf-Freestyle riders battle at the southern tip of Spain, running 12 - 15 October 2022.
The powerful winds and competitive stronghold at the southern tip of Spain awaits the GWA Wingfoil World Cup Surf-Freestyle riders once again at the Tarifa Wing Pro.
For the penultimate wingfoil event of the 2022 season, where 48 men and 15 women have registered to participate in this pure Surf-Freestyle event.