Open Faces 2023 3*FWT Qualifier & 2*FWT Juniors Kappl (AUT) - Clips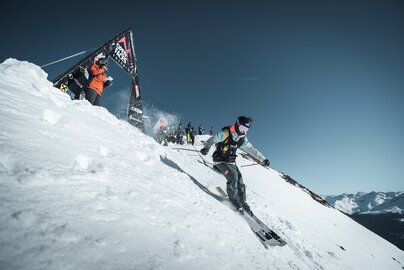 OPEN FACES freeride series is back
OPEN FACES 2023
Kappl (AUT), January 27th to 29th 2023
The most important Freeride World Tour Qualifier Series in Europe celebrated the start of the 10th season with the 3* FWT Qualifier & 2* FWT Junior competition. In difficult conditions and weather-related delays, the riders showed their absolute class and offered top-class performances with many "3s" and backflips on the Quellspitze in Kappl/Paznaun.
The Open Faces Series 2023 demands real skill of the professional freeriders from all over the world who compete in a 1* and a challenging 4* qualifier to thrill their fans.
Many international top freeriders in skiing and snowboarding are expected at the Open Faces Freeride Contest at every stop. There, about 70 riders perform their freeride runs in challenging alpine areas.