Mediterranean Epic 2023 - Castellón (ESP) – Clips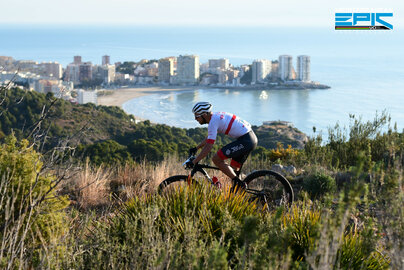 4-day stage race in UCI Hors Catégorie
Mediterranean Epic
Oropesa del Mar – Castellón (ESP),
February 09th to 12th 2023
It is the first big clash of the mountain bike season: the Mediterranean Epic – a UCI Hors Catégorie 4-day stage race in Castellón, Oropesa del Mar (Spain). All the top 12 of the UCI World Marathon Ranking will compete in Spain. Among them the current men MTB Marathon World Champion Andreas Seewald from Germany and the current women MTB Cross Country World Champion Evi Richards.
The race offers spectacular mountain bike trails in close proximity to the sea!