Absolut Park Rookie Fest 2021 - Flachau (AUT) - Clips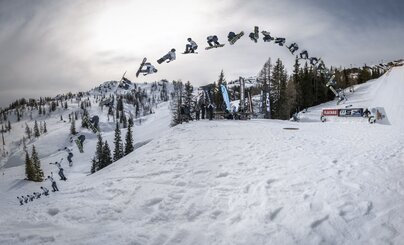 Snowboard Big Air competition in Austria's biggest snow park!
Absolut Park Rookie Fest
Flachau (AUT), March 4th to 5th 2021
For the very first time Flachauwinkl hosted the World Rookie Tour on March 4th, 2021, snowboarders from all over Europe travelled to Salzburg to ride one of the best park-setups in Europe. The Big Air was the center of attention last week to determine the Absolut Park Rookie Fest winners. Additionally, the Austrian Champions have been crowned and it was all about important FIS Europe-Cup points for the riders. A day fully packed with action!
Snowboard Big Air was on the program and the riders had a lot of fun on the big and perfectly prepared jump. As always, the Absolut Park crew provided best riding conditions. Over 60 participants from 19 countries showed their skills and impressed with technically difficult tricks including various Front Triples and many 1260's and 1440's. Judges confirmed the extremely high riding-level. This makes it even more remarkable that also some of the young and upcoming rookies made it into finals with the adults.