Freeride World Tour 2021 - #1 Ordino Arcalís (AND) - Clips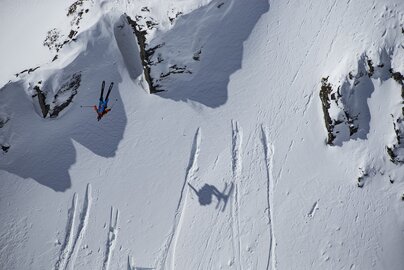 World class freeskiing and snowboarding in the Andorran Pyrenees!
Freeride World Tour 2021
Ordino Arcalís (AND), February 20th to 26th 2020
FWT21's season opener is almost here, with Andorra ready to host the world's best freeriders. The extended weather window of February 20-26 will give the competition the best chance to run in optimum conditions.
The defending world champions are all fired for Andorra and the USA is bringing the heat in both men's categories with Isaac Freeland leading the rankings for ski men and Nils Mindnich in the top spot for snowboarding. Judges expect more amazing performances from French superstar Marion Haerty who is the current leader in women's snowboarding and big things from extra talented Arianna Tricomi who flies the flag for Italy in women's skiing. A new wave of impressive runs is on the cards from the current leaders who are ready to showcase their skills and dig deep into their bag of tricks to keep their crowns.
Keep an eye out for Aymar Navarro (ESP – Ski Men) and Nuria Castan Baron (ESP – Snowboard Women) who will hold nothing back to win in their home mountains of Pyrenees. Riders will also face local competition from Andorran rider Dani Fornell-Prat who has received an event wildcard. Dani will be the only Andorran representative in the event taking place in Ordino Arcalís for the seventh consecutive year.
8.6.0