Kayak Expedition Pakistan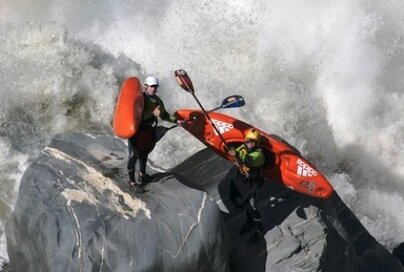 Kayaking: first descent at the Indus
The Taming of the Lion IV.
April/May 2007, Rondhu Gorge (Pakistan)

Huge whirlpools, enormous water masses and an abyss hundreds of metres deep: the Rondhu canyon is the biggest gorge of the "Lion River" Indus also holding its most difficult rapids and waterfalls. With 3,180 kilometres, the Indus is the longest river of the Indian subcontinent. During a Indus expedition in April 2007, a team with film-makers and kayak pros Olaf Obsommer (GER) and Bernhard Mauracher (AUT) is trying to finally succeed with the first descent of the Rondhu Gorge.
Including must-run sections and a gradient of 40 ‰, the 50 km canyon is the crux of the 250 km course – the very limit of what is possible in a kayak! Can they beat the Lion?