LAAX Highline World Championships 2022 - News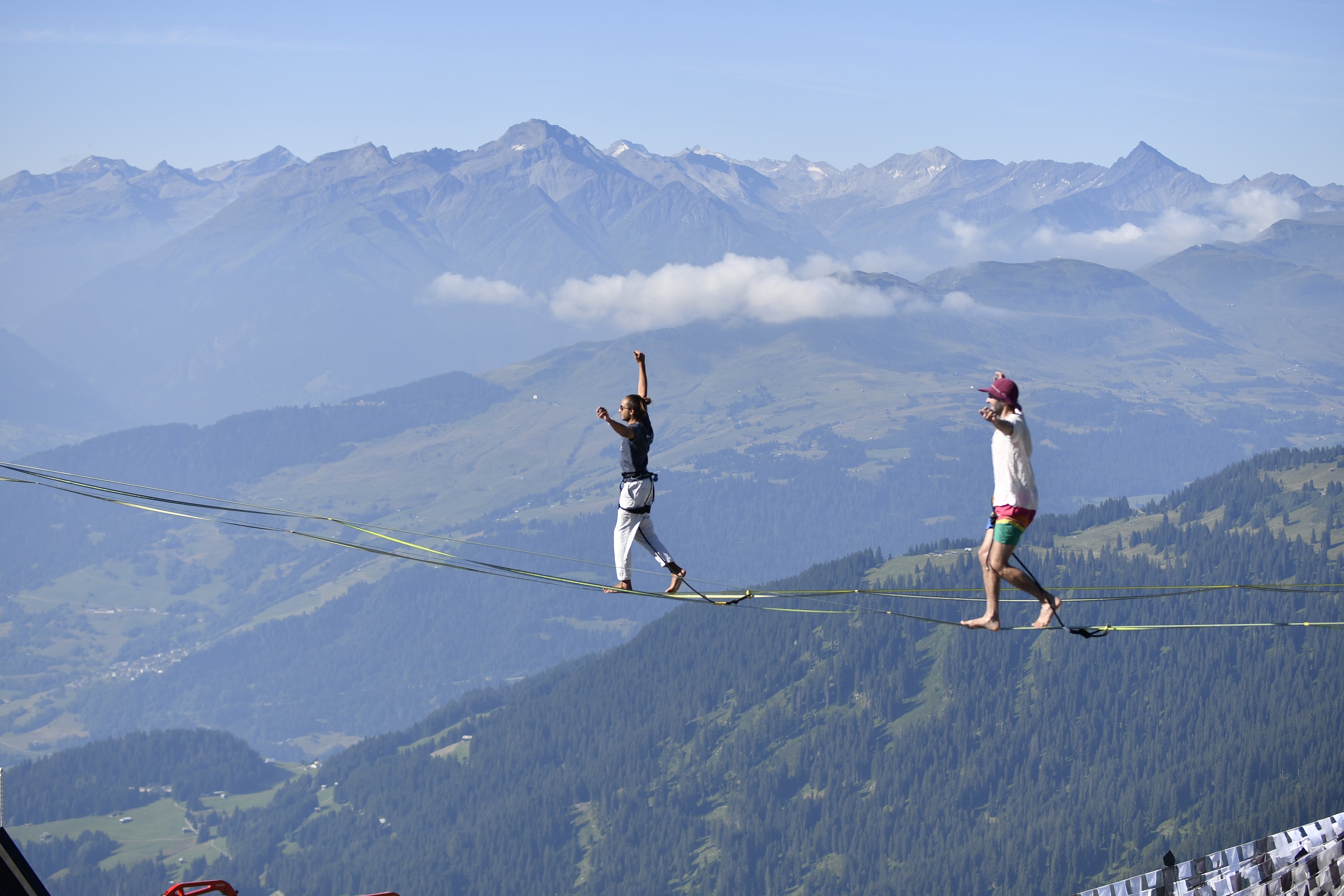 Highline in den Schweizer Alpen
LAAX Highline World Championships 2022
July 15 - 17, 2022, Laax (SUI)
For the first time ever in the sport of slacklining, a World Championship in highlining takes place at the peak Crap Sogn Gion on the 15.-17. July 2022. The event is organized by swiss-slackline.ch and hosted by Laax, Switzerland.
30 Athletes; about 10 women and 20 males are expected to participate. The athletes compete gender-separated in the discipline Freestyle Highline and together in Speed Highline.
___
Zum ersten Mal überhaupt im Slacklinesport wird am 15.-17. Juli 2022 eine Weltmeisterschaft im Highlinen am Gipfel Crap Sogn Gion stattfinden. Die Veranstaltung wird von swiss-slackline.ch organisiert und von Laax, Schweiz, ausgerichtet.
Es werden 30 Athleten, davon 10 Frauen und 20 Männer, erwartet. Die Athleten treten gender-getrennt in der Disziplin Freestyle Highline und gemeinsam im Speed Highline an.