World Rowing 2021 - World Rowing Final Olympic Qualification Regatta (FOQR) - Lucerne (SUI) - News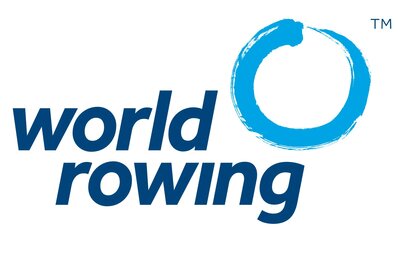 World Rowing Final Olympic Qualification Regatta (FOQR)
2021 - Lucerne (SUI)
Lucerne (SUI), 15-16th of May
The last chance to qualify for the Tokyo Olympic Games has drawn one of the largest entries for a regatta so far this season with over 400 athletes from 49 nations heading to Lucerne, Switzerland for the 2021 World Rowing Final Olympic Qualification Regatta. The event takes place at the picturesque idyll of the "Rotsee" in the Lucerne Alpine Upland from May 15th - 16th.
The finals on the 16th will decide who gets the final quota places for the Tokyo Olympics. Olympic qualification spots will be contested in the 14 Olympic boat classes. In each boat class the top two finishing boats will qualify for Tokyo except for the lightweight women's double which will have three qualifying spots.
Many of the combinations are new and some have not raced internationally since 2019 leaving the door wide open to speculation on the top performers.
This is certainly the case in the lightweight men's double sculls. There are 18 countries vying for the two qualification spots with entries from around the globe including Japan, the United States and Brazil. Looking good on paper is the Australian combination of Sean Murphy and Hamish Parry. Both have international experience and success with Murphy the bronze medallist in the lightweight single at the 2019 World Rowing Championships.
The following rights restrictions apply for the usage of the provided footage:
ROWING RIGHTSHOLDERS:

No restrictions in terms of time and length of news broadcasts
ALL OTHER CHANNELS:
Full news embargo in place for territory of Germany - except for ARD/ZDF and its affiliates

(and selected regional TV channels)

In the following countries (= except for garantours/rightsholder) news airings are only allowed after

6

:

30

PM local time

:
Croatia / Czech Republic / Denmark / Estonia / France / Germany / Greece / Hungary / Ireland / Italy / Lithuania / Netherlands / Norway / Poland / Romania / Russia / Serbia / Slovenia / Spain / Switzerland / United Kingdom
News airings are "free of license fee" up to a max. length of 3 minutes. For longer broadcasts, please request access fee from your territory's rightsholder or the EBU.
Online usage as a lone-standing news piece is not permitted, just embedded as sports report in full news segment