2021 World Rowing Virtual Indoor Championships (WRVICH) - News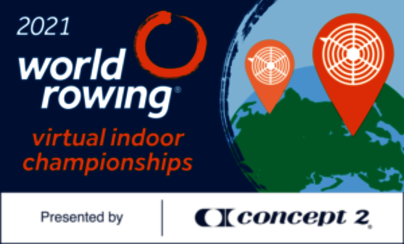 Indoor Rowing
2021 World Rowing Virtual Indoor Championships
Globally, February 23 - 27, 2021
The World Rowing Virtual Indoor Championships 23 - 27 Feb 2021 are coming up with a premiere: For the first time ever, the competition will be staged as a purely virtual LIVE event.
Competitors have the opportunity to race for a World Championship title – from anywhere in the world, in the same race, at the same time.
This competition will be a great showcase how to take advantage of technological advance. At the same time it will demonstrate how professional sports can be realized in times of the COVID-19 global pandemic. Besides the current pandemic it also reveals forward-thinking concepts for regular times as it lowers constraints to participants – i.e. as no travel is needed athletes face a reduced barrier to entry. The finals willl be held from 23 - 27 Feb 2021, with Saturday 27 being the main day. And it's the athlete's choice where they set up their rowing ergometer – in their gym, their living room or maybe even on their terrace.