150 Peaks Project - ZAZ unplugged 2012 - Mont Blanc | FRA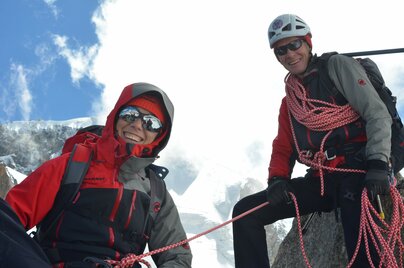 Mountaineering: ZAZ unplugges on the highest peak of the Alps!
150 Peaks Project: ZAZ @ Mont Blanc
September 30th - October 5th 2012, Mont Blanc (France)
This is a very special project that unites music and mountaineering: together with her band, French "nouvelle chanson" and jazz singer ZAZ will give a concert on the highest peak of the Alps. As part of the 150 Peaks Project, between September 30 and October 5, the hit artist will realize a dream:
ZAZ will ascent Mont Blanc and perform three of her most popular songs with the cameras running.