Air & Style 2010 Beijing - Highlight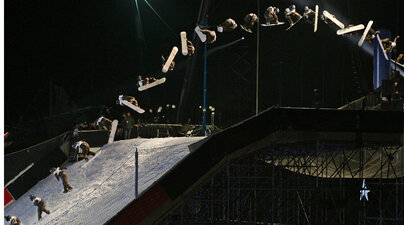 Snowboarding: TTR big air sensation at China's capital!
Air & Style Beijing 2010
December 04th 2010, Beijing (China)

The sensation is perfect! The Air & Style success story is to be continued: this winter, the world's most famous snowboard event will be held in Asia for the very first time! On a huge big air ramp at Beijing's Olympic Center Stadium, the planet's leading freestyle snowboarders will fight for the coveted ring of glory. The first true world-class winter sports event in China ever will be held on the 4th of December 2010. Oakley Air & Style Beijing 2010 is presented by the world's best-known snowboarder, double Air & Style winner Shaun White (USA).