Freeride World Tour 2023 - stop #4 - Fieberbrunn (AUT) - 26min Highlight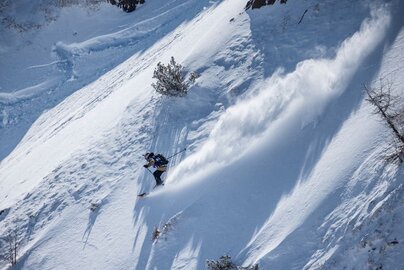 World class freeriding in Austria!
Freeride World Tour 2023
Fieberbrunn (AUT), March 11th-17th, 2023
The Freeride World Tour 2023 has its fourth stop in Fieberbrunn, Austria - as always with the best freeriders from all over the world! The first part of the FWT finals takes place in Fieberbrunn, where the athletes have to conquer the imposing Wildseeloder. This mountain is a real test of endurance even for the most experienced pros, and the athletes will certainly have to give it all. The judging criteria at the Freeride World Tour are: Difficulty of Line, Control, Fluidity, Jumps & Technique.
This year's schedule boasts five stops in five different countries, with two finals events and a two-run format in Fieberbrunn, where riders' top score will count towards their result. To up the pressure even more, and to reward those with the nerves – and legs – of steel, 12,500 points for first place (instead of 10,000) will again be up for grabs in the FWT finals events.