Freeride World Tour 2023 - stop #1 - Baqueira Beret (ESP) - 26min Highlight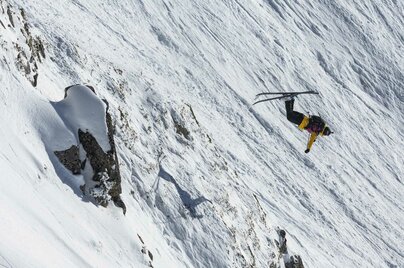 World class freeriding in the Pyrenees!
Freeride World Tour 2023
Baqueira Beret (ESP), January 28th to Feburary 2th 2023
The 2023 Freeride World Tour kicks off in January in its 16th season – as usual with the best freeriders all over the globe!

The first stop of the tour takes place in Baqueira Beret who plays again host, following the success of last year's inaugural event at this epic venue. Consistent snowfall and varied terrain make this world-class resort an ideal test for freeride fanatics.
The judging criteria at the Freeride World Tour are: Difficulty of Line, Control, Fluidity, Jumps & Technique.
About the Freeride World Tour 2023:
The Freeride World Tour is proud featuring awe-inspiring freeride destinations around the globe. The world's best athletes return for the 16th version of this iconic series, ready to push the limits of what's possible in the high mountains in their quest for the sport's ultimate prize.
This year's schedule boasts five stops in five different countries, with two finals events and a two-run format in Fieberbrunn, where riders' top score will count towards their result. To up the pressure even more, and to reward those with the nerves – and legs – of steel, 12,500 points for first place (instead of 10,000) will again be up for grabs in the FWT finals events. Who can tame Verbier's Bec des Rosses and Fieberbrunn's Wildseeloder to maximize their chance of being crowned the champ?