Swatch Girls Pro France 2013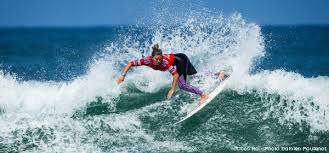 Surfing: girl power, great waves and a huge crowd!
SWATCH Girls Pro 2013
August 2013, Seignosse Hossegor (France)

In August Seignosse Hossegor will once again shine with sun, sandy beaches and surfing. At the SWATCH Girls Pro 2013, the world´s best female surfers will show their girl power on France´s most beautiful waves. For the 4th year consecutively, the French surfing hot spot welcomes this 6-star event of the ASP Tour. The female waveriding elite will compete at some of the planet´s finest beach breaks and deliver loads of female style and athleticism. Thanks to the new date right in the height of the French summer holiday season, a record crowd is to be expected!