freestyleCH 2010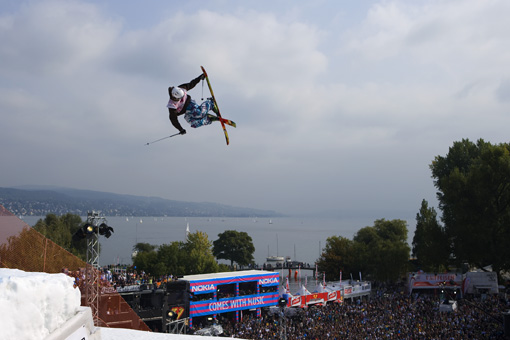 Freestyle sports: Europe´s biggest freestyle event!
freestyle.ch 2010
September 25th & 26th 2010, Zurich (Switzerland)

On the 25th and 26th of September 2010, it´s that time of the year again: the freestyle.ch 2010 on Zurichs Landiwiese at the shore of Lake Zurich will unite the best of the best in the most exciting freestyle disciplines of snowboarding, freeskiing, freestyle motocross (FMX) and skateboarding. Thanks to first-class riders, a startling set-up and the enthusiasm of the well-informed Swiss audience, the event has grown to become Europes biggest freestyle sports event since its premiere in 1995. Await exciting competitions when the international freestyle community celebrates the start of the season at the freestyle.ch!