Golden Fly Series 2021 - Phuket (THA) - Highlight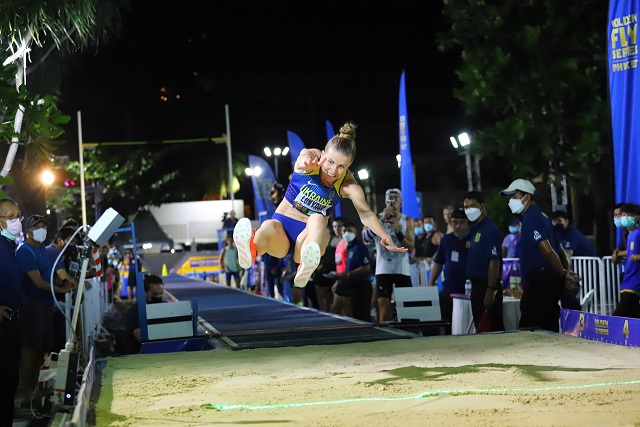 Pole Vault & Long Jump with Olympic athletes
Golden Fly Series Phuket 2021
December 4, 2021, Phuket (THA)
The Golden Fly event series hosts once more one of their unique in-city events – this time in front of Phuket's (Thailand) beachside:
A certified mobile athletics facility enables pole vaulters and long jumpers to use the same runway.
The competition takes place on December 4, 2021.
Among the field of world-class athletes is Paralympic World Record Holder & Multiple Paralympic Champion (T 62) Stelios Malakopoulos (GRE), Olympic Bronze Medalist Holly Bradshaw (GBR) and No. 3. World Ranking 2020 & Tokyo Olympian Matt Ludwig (USA).