Golden Roof Challenge 2021 - Innsbruck (AUT) - Highlight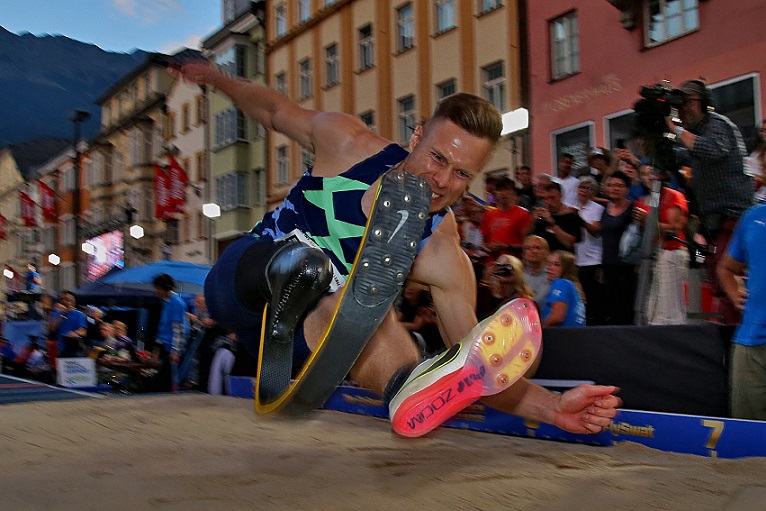 Pole Vault & Long Jump with Olympic finalists
Golden Roof Challenge 2021
September 11, 2021, Innsbruck (AUT)
The Golden Roof Challenge has great tradition being hosted in the very heart of Innsbruck: This year the famous pole vault and long jup event will take place for the 17th time and once more, the world elite of these kind of sports have been invited to create a unique atmosphere and a thrilling contest.
This year more than 20 top athletes (including Olympic finalists) will compete in Innsbruck´s splendid mile Maria-Theresien-Straße. Top star of the event is the best women's pole vault - reigning world champion Anzhelika Sidorova/ANA, who arrives with great ambitions. She has to compete against two other finalists of the Olympic Games in Tokyo: Iryna Zhuk/BLR and Maryna Kylypko/UKR. In the mens's competition we can expect a close fight between Vice European Champion Timur Morgunov (ANA), the Tokyo finalists Ernst John Obiena (PH), Menno Vloon (NED) and Ersu Sasma (TUR) as well as last year's winner Matt Ludwig (USA).
The men's long jump presents the two newly crowned Paralympics world record holders and "Blade Jumpers" Markus Rehm (GER) and "Double Blade Jumper" Stylianos Malakopoulos (GRE), who will try to prevail against world class jumpers like last year's winner Simon Ehammer (SUI) or Vice European Champion Radek Juska (CZE). The women's field presents last year's winner Nastassia-Mironchyk-Ivanova (BLR) and Tokyo finalist Jazmin Sawyers (GBR) among others.