One Way Runway 2011 - Webclip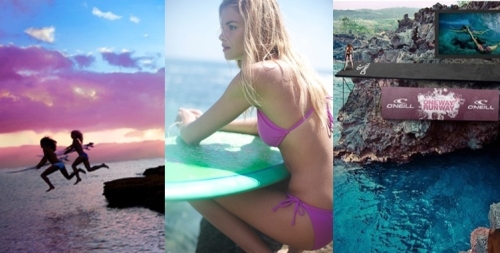 A model contest with a difference
The One Way Runway Model Search Finale
June, 9th 2011, Ibiza (Spain)
12 girls from around the world - who won the O'Neill Girls Facebook competition - have been flown out to the Mediterranean to walk a catwalk built on top of a cliff... one way.
They will be wearing the new O'Neill Superkini - the only bikini that will stick with you no matter what the water throws your way - as they jump the few meters off the cliff at the end of the catwalk and into the sea.
Each girl will have one chance to walk along the cliff top, and jump into the water to show that she is a model with a difference. The prize is to star in the O'Neill 2012 campaign as well as win a modelling contract with Next Model Management.
The 12 girls will be judged by supermodel, Elyse Taylor, O'Neill professional surfer, Raine Jackson, O'Neill Female Brand Manager, Carla Eikenaar, Next Model Management Women's Booker, Grace Puc and Company Magazine editor Victoria White.