ITF Beach Tennis World Tour 2023 - Sand Series Gran Canaria Classic (ESP) - Clips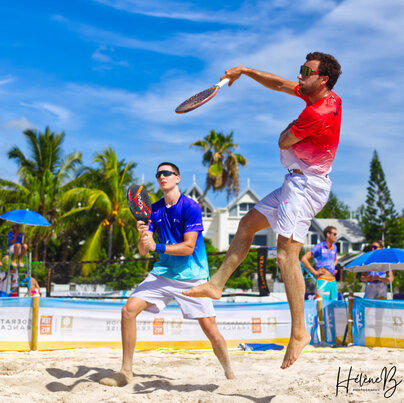 15th edition
Sand Series Gran Canaria Classic
Gran Canaria (ESP), May 12th to 14th 2023
Las Palmas de Gran Canaria will once again welcome the best beach tennis players in the world with the celebration of the Sand Series ITF Beachtennis Gran Canaria 2023. Las Canteras beach
will be the ideal setting from May 9 to 14, for a championship of international scope.
Beach tennis is a rapidly-growing sport aiming to become the leading beach sport for professional and junior athletes worldwide. Since 2008 beach tennis is part the International Tennis Federation (ITF), helping to make the sport bigger. The Sport is a combination of tennis, beach volleyball and badminton. Beach tennis is a vibrant, engaging and fast-paced sport. It is played using beach tennis paddles and a low compression Stage 2 'orange' tennis ball. The sand courts measure 16 x 8 meters and the net is 1.7 meters high. The most common form of competition is played in doubles.