World Rookie Skateboard Finals 2022 - Innsbruck (AUT) - Clips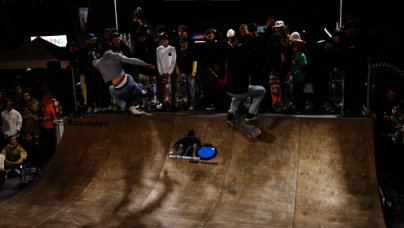 World Rookie Skateboard Champions crowned!
2022 World Rookie Skateboard Finals
Innsbruck (AUT), 2nd of October 2022

After a season around Europe and the first Cambodia Rookie Fest in South East Asia, Black Yeti presented the World Rookie Skateboard Finals in Innsbruck, Austria, from 30 September to 2 October 2022. At the amazing Skatehalle Innsbruck (AUT) the World Rookie Skateboard Champions 2022 were crowned. World Rookie Tour Crew travelled through the world and found the best rookies, and now for the second time landed in the beautiful alpine metropolis Innsbruck, in Tirol, a well-known destination for its quality Skate hall, nightlife and massive mountains.