GKA Freestyle World Cup Tarifa 2021 (ESP) - Clips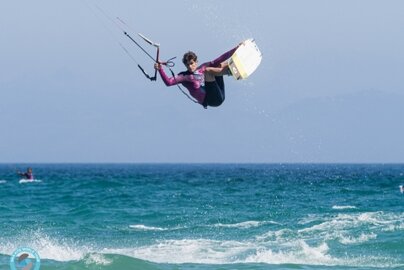 First GKA event in 2021!
GKA Freestyle World Cup Tarifa 2021
Tarifa (ESP), June 22nd to 27th 2021
After a long wait, the GKA Freestyle World Cup Tarifa is back! What better place to hold the first event of 2021 than the OG Mecca of kiteboarding. Sitting on the most southernmost tip of Spain where the Mediterranean and Atlantic meet. Because of its unique position, Tarifa is the wind capital of Europe and is constantly buffered by two conflicting winds: the Levante from the east and the Poniente from the west. The energy of Tarifa is electric. Kilometers long white sandy beaches, and through the kite dotted sky, the outlines of Africa lie. The percentage of top riders who've grown up here or chosen to make Tarifa their home is high. A total of 40 riders raging across 16 different nationalities registered to take their skills to the electric shores. Aside from the young emerging talents that have claimed the stage over the past couple of years, we have a few unexpected appearances from riders who have earned their respect from the early stages of the tour. We had a slow start to the day so the riders were taking advantage of this time to get familiar with the Mixed competition format, where Freestyle and Big Air tricks count towards the final score. With the forecast for the upcoming days in the purple zone, you better strap in, we're in for a treat!