Tignes-Val d'Isère E-Bike Festival 2021 (FRA) - 26min Highlight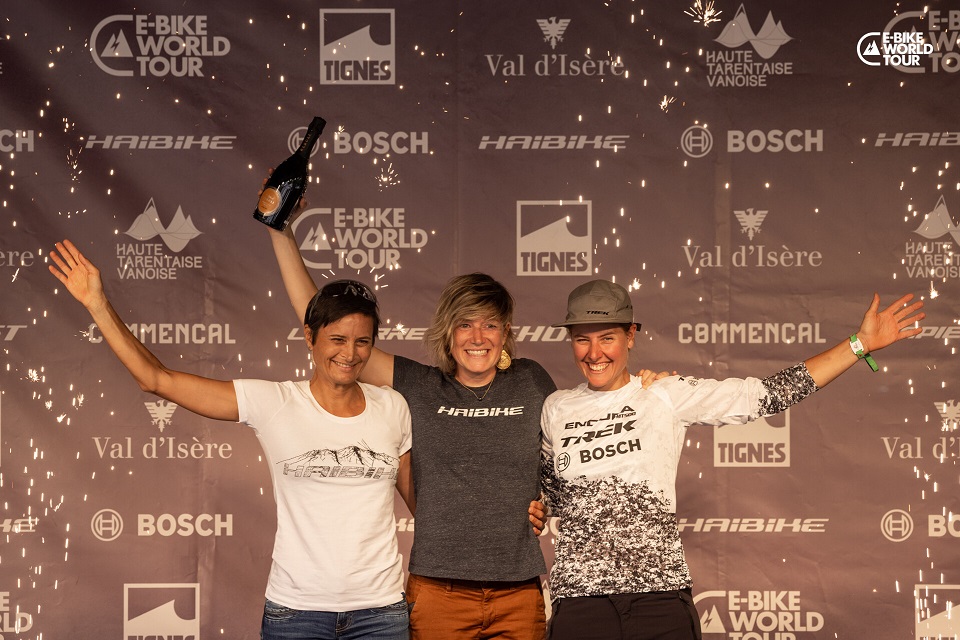 E-Mountainbiking: E-Bike World Tour 2021 kicks off
Tignes-Val d'Isère E-Bike Festiva - E-Tour de Haute-Tarentaise 2021
July 30 - August 1 2021, Tignes-Val d'Isère (FRA)
The E-Tour de Haute Tarentaise is the race for expert bikers looking for adrenaline and pushing themselves to the limit. It constitutes the kick-off of the E-Bike World Tour.
The fastest conqueror of the French Alps earns a prize money of 10'000 EUR. Their challenge: 2 intense days of alpine racing across the trails of the Haute Tarentaise, a difference in altitude of 10.000 metres and a distance of 200 kilometres between Tignes and Val d'Isère.

E-Bike Festival Tignes-Val d'Isère is part of the E-Bike World Tour with a second event to follow in 2021: The Verbier E-Bike Festival Verbier with its flagship event E-Tour du Mont-Blanc (E-TMB). Teams of two professional riders will compete in a 3-days-stage race in Switzerland, Italy and France all around the iconic Mont-Blanc.
With the Flachau Bike Festival a third event in Austria will be added to the race calendar in 2022.