Golden Roof Challenge 2020 - Innsbruck (AUT) - News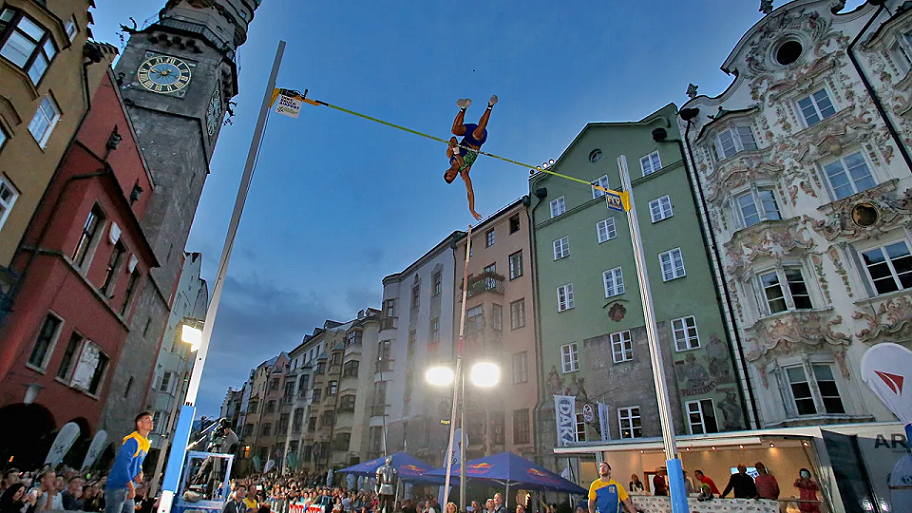 Pole Vault & Long Jump
Golden Roof Challenge 2020
September 5th, Innsbruck (AUT)
The Golden Roof Challenge has great tradition being hosted in the very heart of Innsbruck: This year the famous pole vault and long jup event will take place for the 16th time and once more, the world elite of these kind of sports have been invited to create a unique atmosphere and a thrilling contest.
Despite the special circumstances this year and postponing the event to September the world's elite in both long jump and pole vault are once again meeting in Innsbruck: In the men's long jump competition three of the athletes, Markus Rehm (GER), Rushwal Samaai (RSA) and Tomasz Jaszczuk (POL), got personal bests of more than 8 meters. In the women's competition we can expect a close fight between 2020 world rankings leader Nastassia Mironchyk-Invanova (BLR), world rankings 2nd place Maryna Bekh-Romanchuk (UKR) and local hero Verena Preiner from Austria.
In the women's pole vault the German Lisa Ryzih, with a personal best of 4.75 meters will be the favourite. In the men's competition Kostantinos Filippidis from Greece (personal best: 5.91m), Matt Ludwig from the USA (PB: 5.90m) and Menno Vloon from the Netherlands (PB: 5.85m) are the three favourites and most hopeful contenders.