Vanora ENGADINWIND by Dakine 2020 - Silvaplana (SUI) - 26min Highlight Shows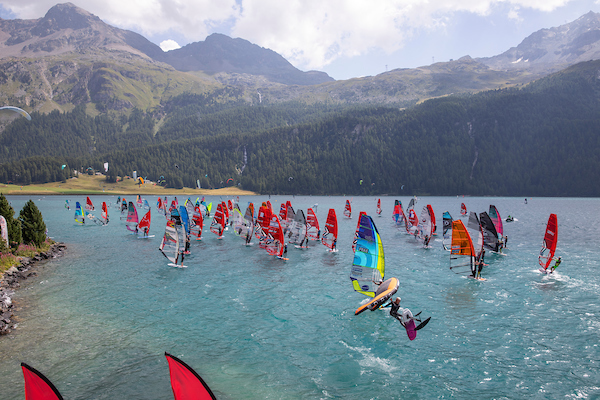 Windsurfing
Vanora ENGADINWIND by Dakine 2020
August 17 to 26, 2020, Silvaplana (SUI)

For almost two weeks the lake Silvaplana in the wonderful valley of the Engadine will be the place to be for the international windsurf elite. With more than 300 participants from over 30 countries worldwide, the Engandinwind is the biggest windsurfing foil event ever in history.
From August 17th – 26th the world's best windsurfers will battle it out in different disciplines on its highest level, among them the new olympic discipline "iQFOIL".
In November 2019, the IOC selected the iQFoil as the new Olympic Windsurfboard for the Olympics in Paris 2024.