FAI World Drone Racing Championship Grand Final - Ningbo (CHN) - 26min Highlight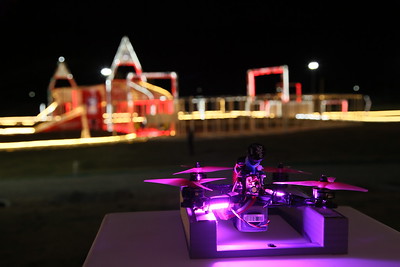 Drone Racing: Managing a demanding race track at speeds of up to 180 km/h
FAI World Drone Racing Championship Grand Final
11-14 December 2019, Ningbo (China)
Managing speeds of up to 180 km/h, dealing with highest precision and maintaining full concentration. These are the key skills to become Drone Racing World Champion.
The elite of drone racing takes the challenge on the 630m long and 4m wide race track with 14 different kinds of obstacles and 25 flags, including bridges and tunnels. To qualifiy for the final pilots have to make it successfully through several heats. They navigate by the help of a first-person-view video headset that transmits real-time video images from the onboard video camera of the drones.
More than 100 pilots from 27 nations are competing to crown themselves World Champion in the categories Overall, Women, Junior and Nation – and to have a share of the total prize pot of $125,000US.