Athlete Profile Marcel Remy-On top of Miroir de l´Argentine - Mountaineering (SUI)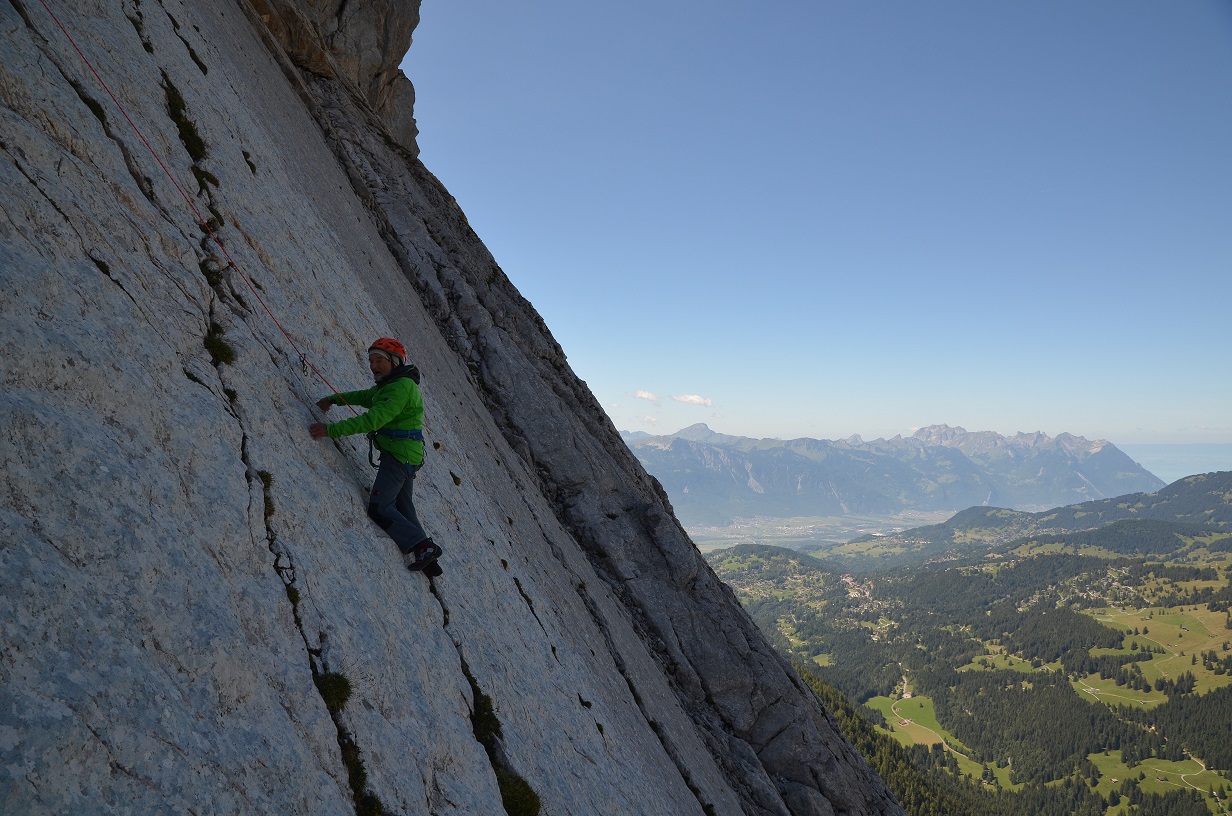 Mountaineering
Marcel Remy - On top of Miroir de l'Argentine at 94 years of age
French-speaking Switzerland
It is his favorite route: the 450 meter north-west face of the famous Miroir de l'Argentine, an important climbing center in French-speaking Switzerland. For more than the 200th time, Marcel Remy, father of the two Swiss climbing legends, Yves and Claude Remy, climbs this classic peak with his sons on August 22, 2017. At the age of 94.
When you hear the name Remy, the first people climbers generally think of are Claude and Yves. For half a century, the two brothers have devoted their lives to climbing. They have opened thousands of routes and risen to legendary status in their sport in Switzerland. For more than thirty years, Mammut has supported and accompanied the two climbers with their projects.
Their passion for climbing comes from their father. Marcel Remy took his sons out climbing for the first time in the 1960s. Now, it is him people are talking about.