2nd FAI World Indoor Skydiving Championships 2017, Laval (CAN) - Clips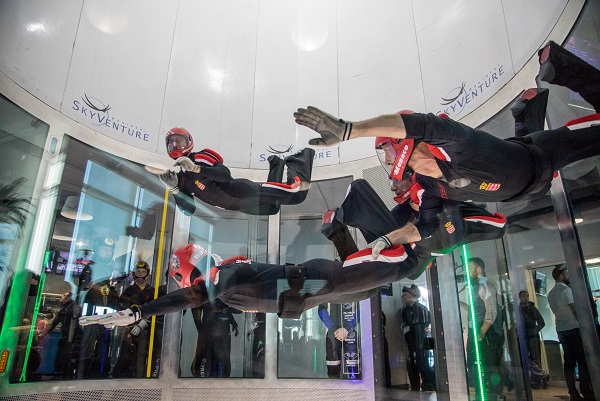 Indoor skydiving in a vertical wind tunnel
2nd FAI World Indoor Skydiving Championships
SkyVenture Montreal, Laval (Canada)
More than 200 competitors from 23 countries converged on the SkyVenture wind tunnel near Montreal to compete in eight different classes at the 2nd FAI World Indoor Skydiving Championships.

Indoor skydiving is the simulation of true freefall conditions in a vertical wind tunnel. A vertical wind tunnel has fans at the top to draw air through the flight chamber and then push it back down the sides through Return Air Towers (RATs). This results in a smooth column of air that enables you to "fly". This exciting sport sees teams of skydivers perform an exact routine in some categories inside the described wind tunnel – the World Championships will see "bodyflight" reach a new level.
Indoor Skydiving or the world of bodyflight is new, but some athletes have already excelled on the international scene.