FAI - Gordon Bennett Cup 2017 (SUI) - Clips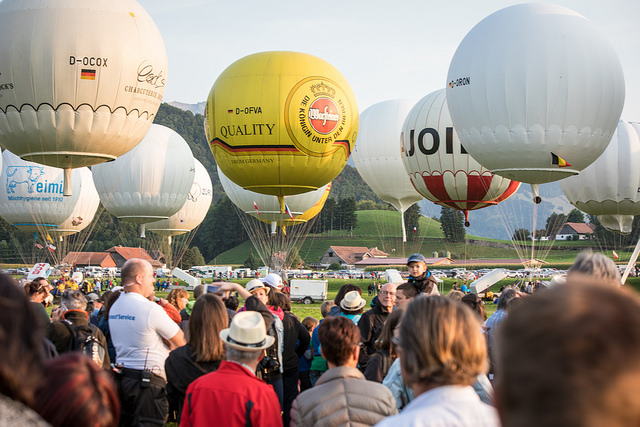 Aviation sport: The FAI World Long Distance Gas Balloon Championship
61st Gordon Bennett Cup 2017
September 8 to 16, 2017, Freiburg/Fribourg (SUI)
Soundless floating, infinite views in all directions, and pure adventure: ballooning is an intriguing, very popular sport. Gas balloons are even more exciting than the better-known hot-air balloons, as they require a special kind of steering and lots of experience. While hot-air balloons can only stay up in the air for a few hours, the ride of a gas balloon can last for up to four days.

Today, there's only 150 gas balloon pilots worldwide left. The best of them met on September 7, 2017, when the world's toughest aviation race launched at Freiburg/Fribourg, Switzerland. At the 61st edition of the Gordon Bennett Cup, 21 teams from all over the world battled for the prestigious win at the longest-existing competition in aviation. Only air-current and weather will decide where the pilots will land at the end of the race!

The Gordon Bennett Cup is organized by the Fédération Aéronautique Internationale (FAI) and is widely seen as the most respected contest in aeronautics, the ultimate challenge for gas balloon pilots and their equipment. The aim of the contest is simple: to fly the furthest distance from the launch site. The race is open to all nations that are members of the FAI. Each nation can nominate up to three teams with pilot and co-pilot respectively.