adidas ROCKSTARS 2017 - Stuttgart (GER) - Clips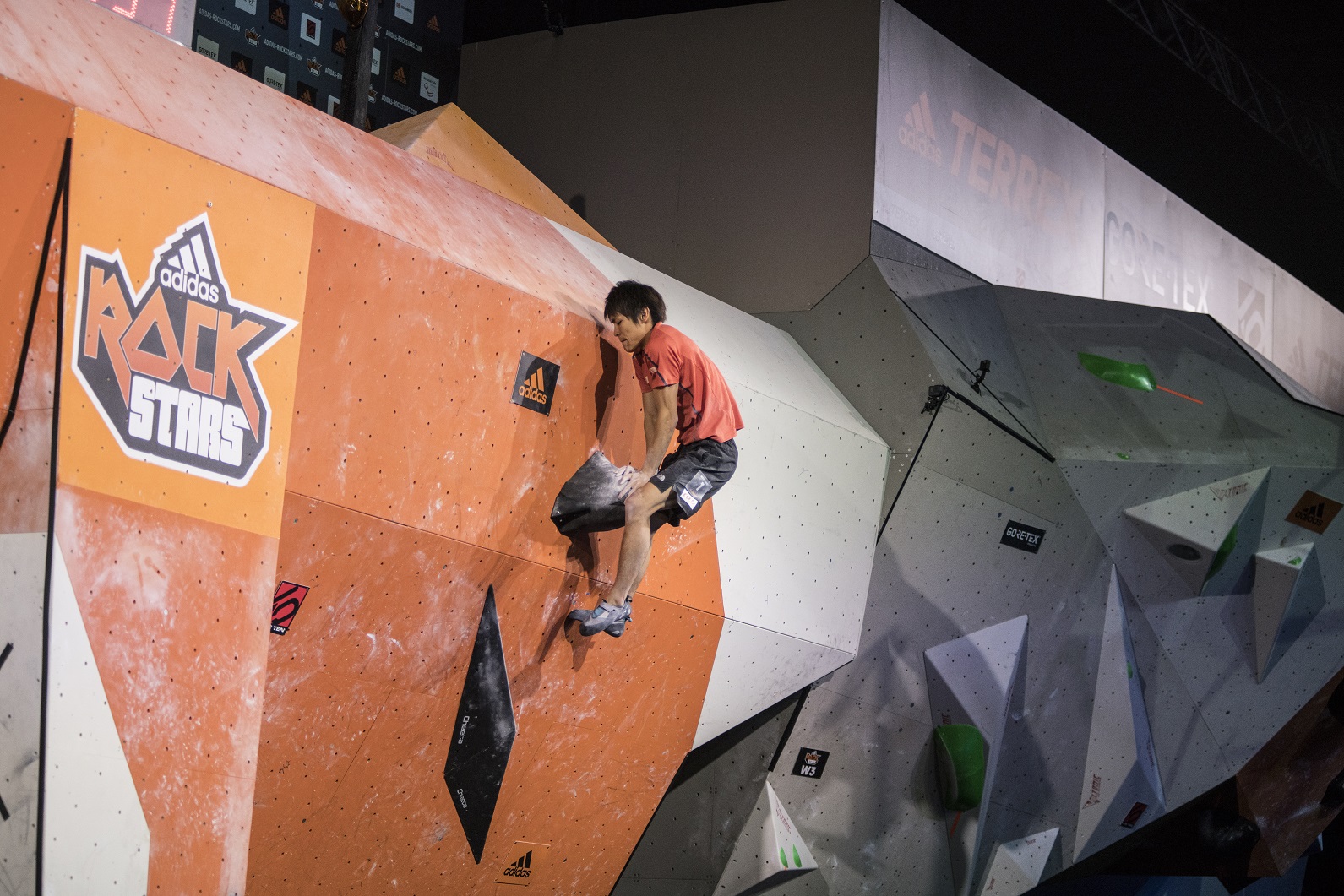 Bouldering: "Climbing meets Music" at an intoxicating invitational!
adidas ROCKSTARS 2017
September 15 to 16, 2017, Stuttgart (Germany)
"When I have dreams about perfect competitions it's very similar to ROCKSTARS; the athletes lounge, all the security, a huge arena, phenomenal competition and organization – as you can imagine I had a great weekend!" (Sean McColl, winner ROCKSTARS 2014&2015). Powerful dynamic moves and spectacular jumps: on September 15 and 16, 2017, ROCKSTARS enters the next round. The invitational contest for the world's best bouldering athletes takes place in the modern Porsche-Arena in Stuttgart, Germany. Apart from climbing skills and creativity, bouldering athletes need motivation and adrenaline to reach maximum performance in a competition, which is why ROCKSTARS combines elite sports with live music to create an intoxicating climbing rock show.