Munich MASH 2016 (GER) - News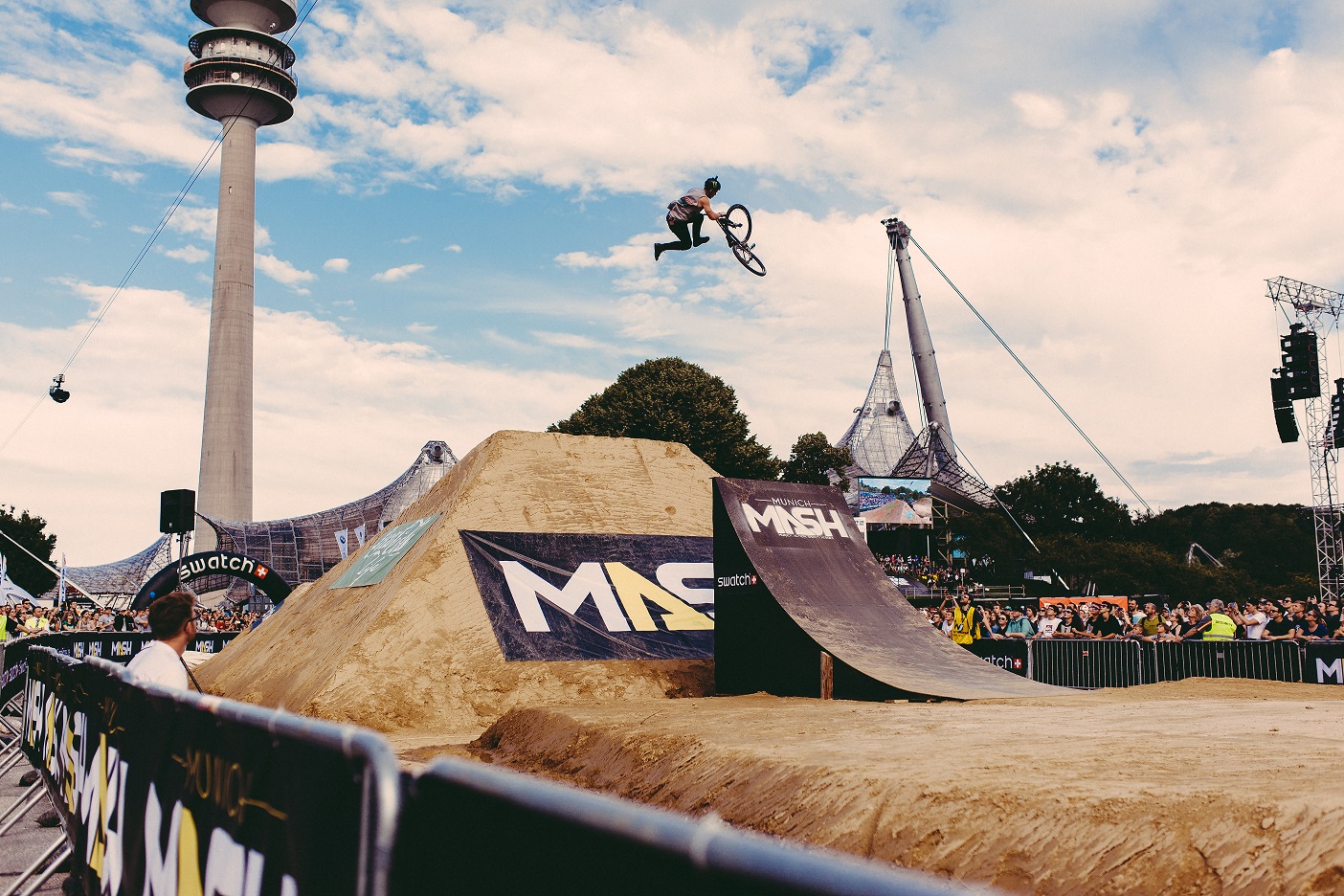 Action Sports: High-class festival at Olympic Park!
Munich MASH 2016
July 1-3, 2016, Munich (GER)
The "Munich Action Sports Heroes" (MASH) are back: from the 1st to the 3rd of July, 2016, the world's leading street skateboarders, slopestyle mountain bikers, and big-air wakeboarders will show their mindblowing skills at Munich's famous Olympic Park!
In 2016, two new events will debut at the 3rd edition of the Munich Mash held in front of the unique backdrop of the Olympic Park: apart from the established Swatch Prime Line, an FMB World Tour Diamond Series event, the visitors will be thrilled by the first stage of the Street League Skateboarding Nike SB World Tour 2016 as well as the first Wakeboard Big Air competition on the Olympic Lake.
Following its successful premiere in 2014, the second edition of the Munich Mash in 2015 saw a significant increase in visitors: three days of action sports at the highest level inspired 67,000 spectators. As this year's competitions will be even more attractive, an even bigger crowd is expected to visit the 3rd edition.