International Golden Roof Challenge 2016 - Innsbruck (AUT)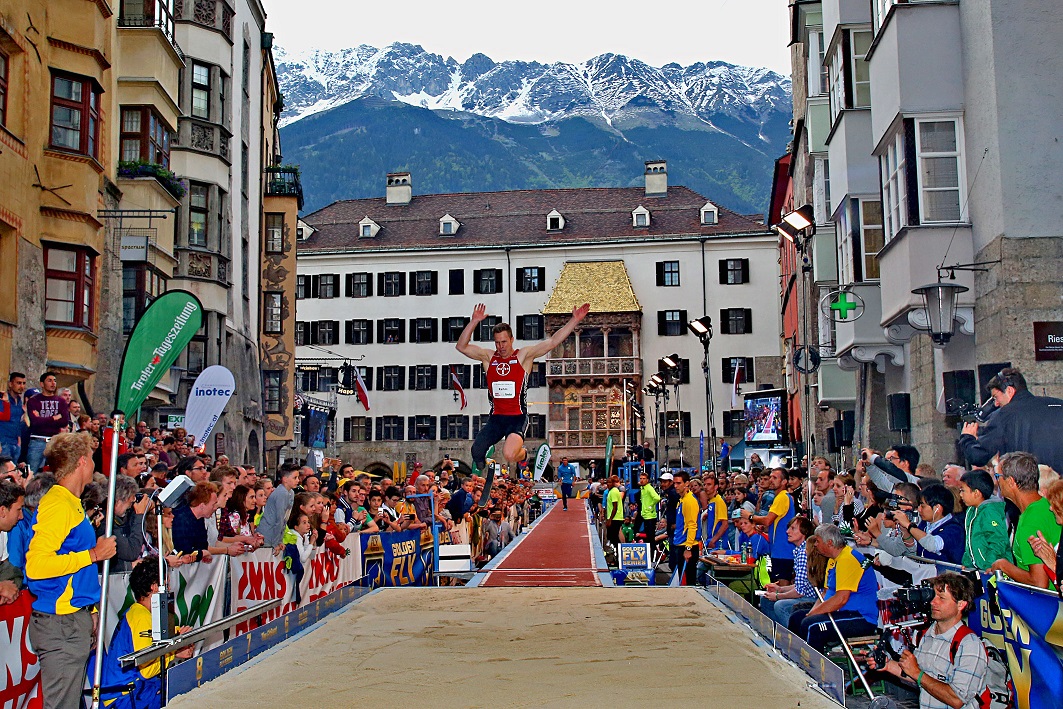 Athletics (Pole Vault & Long Jump): thrilling action at Innsbruck's Golden Roof!
International Golden Roof Challenge 2016
May 25, 2016, Innsbruck (AUT)
A unique atmosphere, historic setting, and attractive, modern world-class sports: in the world of athletics and beyond, the International Golden Roof Challenge is seen as an iconic event. On May 26, 2016, the 12th edition of this one-of-a-kind competition will transform Innsbruck's old city centre into a seething cauldron. At the piazza in front of famous "Golden Roof", the fans can observe the elite athletes in close proximity. On the largest mobile athletics facility in the world, the pole-vaulters and long jumpers will fight for a huge prize purse. The meeting is also important for the qualification to the Olympic Summer Games held in Rio in August 2016.