Cape Epic 2016 - Specials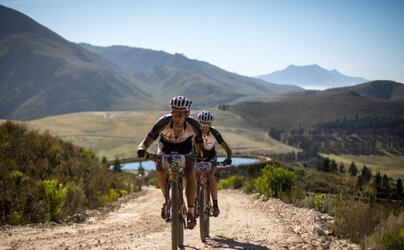 Mountain Biking: legendary stage race with more single trails than ever before!
CAPE EPIC 2016
March 13 to 20, 2016, South Africa
Cape Epic will be held for the 13th time this year, but never before the route promised that much single-trail action: 110 of the 647 kilometres will lead over the tiny paths that mountain bikers love so much. But riders and spectators will also love the further parts of the route of this "Untamed African Mountain Bike Race" that includes magnificent mountain landscapes, wide-open African plains, indigenous forests and flourishing vineyards. From March 13 to 20, 2016, the participants will conquer 14,960 metres in altitude on their route from Meerendal Wine Estate in Durbanville over Saronsberg, Wellington, Boschendal and back to Meerendal Wine Estate.