Golden Fly Series Liechtenstein 2016 - Highlight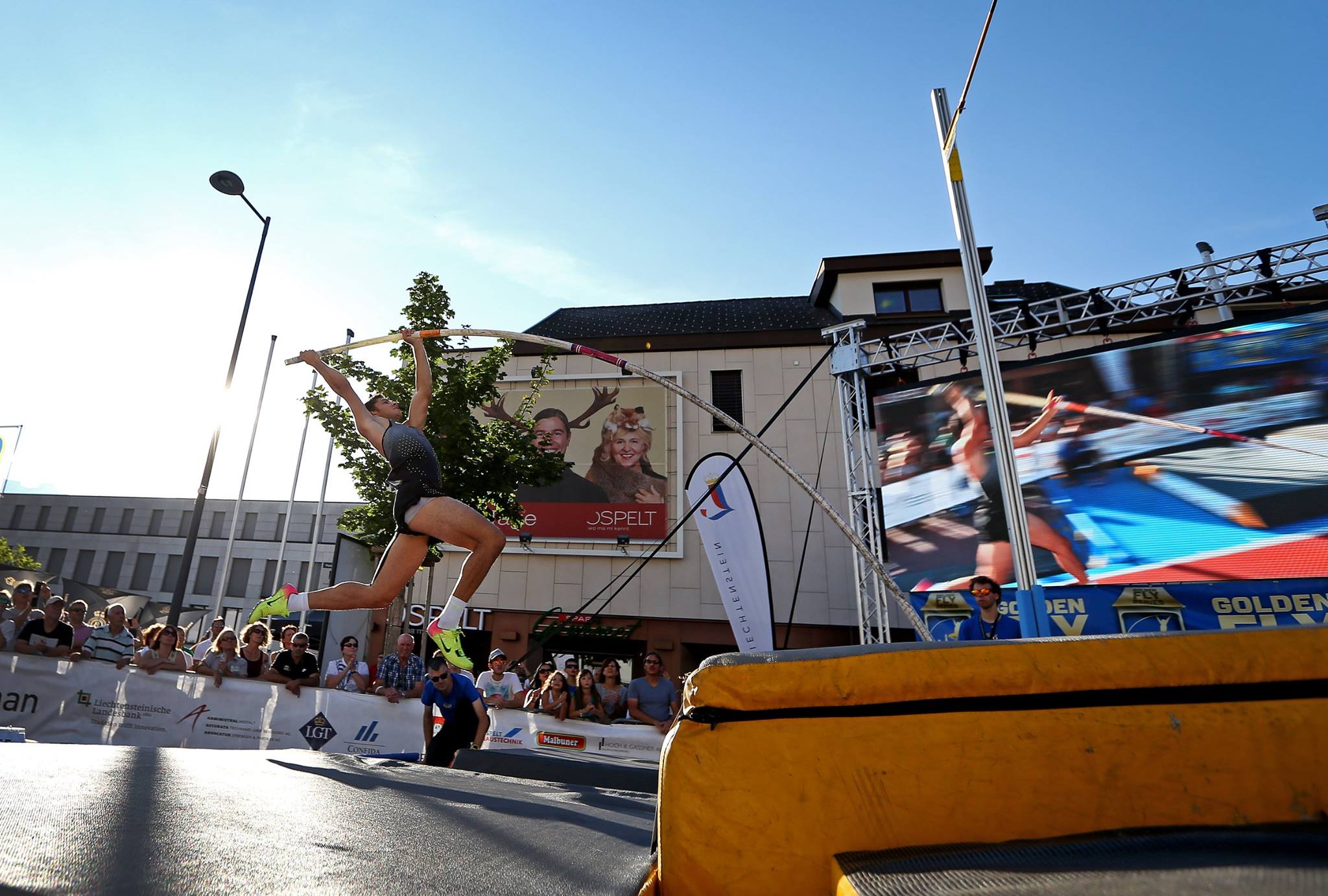 Athletics (Pole Vault & Long Jump): Olympic Champions up close!
Golden Fly Series Liechtenstein 2016
September 8, 2016, Schaan (LIE)
In its third year, Golden Fly Series is still on a winning streak. Following the successful stages at Rio de Janeiro (BRA) and Innsbruck (AUT), the series will now visit Schaan, Liechtenstein, for the season's finals on September 8, 2016. On Lindaplatz square, the spectators will witness a reigning Olympic Champion and several Olympic participants in pole vault and long jump. With its unique in-city events, the Golden Fly Series brings the sport of athletics and its international top athletes close to the audience.
To provide exciting high-class competitions, the organizers only invite world-class athletes to the event. At Schaan, recently crowned new Olympic pole vault Champion, Thiago Braz Da Silva (BRA) will compete against several Rio Olympians.