Rowing Champions League Finals 2015 - Berlin (GER)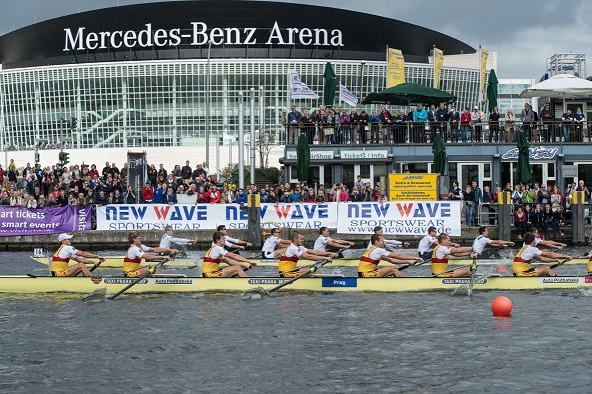 Rowing: Europe's best club and university eights in thrilling sprint duels!
Rowing Champions League Finals 2015
September 20, 2015, Berlin (Germany)
Suspense will be palpable when the best European club and university eights will compete on river Spree in the heart of Berlin on September 20, 2015. Two weeks after the World Rowing Championships of the national teams, the 2015 Rowing Champions League Finals are the next highlight in the rowing calendar. Berlin's hip quarters Kreuzberg and Friedrichshain with Oberbaum Bridge, East Side Gallery, and Mercedes-Benz Arena will deliver the cool backdrop for this innovative race over the 350-metre sprint distance. This inspiring high-speed format with tight decisions on the final metres promises nail-biting entertainment. Spectators and media will be able to watch everything closely – the sport of rowing comes directly to the crowds!